I've been dying to give my room a total makeover for years now, and finally I did it & I now have my dream bedroom!
Here is my favorite part of my room, my gallery wall above my bed.The deer head with gold antlers I purchased from Nordstrom Rack last year, it's currently sold out,  but you can purchase a similar one here at White Faux Taxidermy. The small square white frames are from Target (aka my favorite place) you can grab them for only $1.99 here! And lastly the greatest find for my gallery wall was the gold frames! They were all bought from my local Dollar Tree for $1 each! 8×10, and the 5×7 frames with a white and gold matte! So cool!
Small white 4×4 frames, Target, $1.99
Deer head wall decor, White Faux Taxidermy, $42.00
Next are these amazing finds for my bedding and pillows! The nautical roping comforter and navy and white printed sheets are from Nate Berkus' collection at Target, which I love! I snagged them both on clearance this Spring. The Large grey pillows and navy blue nautical roping pillow were an amazing Marshals find. The headboard was a crazy random find at Walmart for only $109! The bed frame, which has FOUR drawers of storage is the Brimnes bed frame from Ikea. And Lastly of course the gold bow pillow, the adventure pillow, the rug AND the faux fur throw are all from Target!!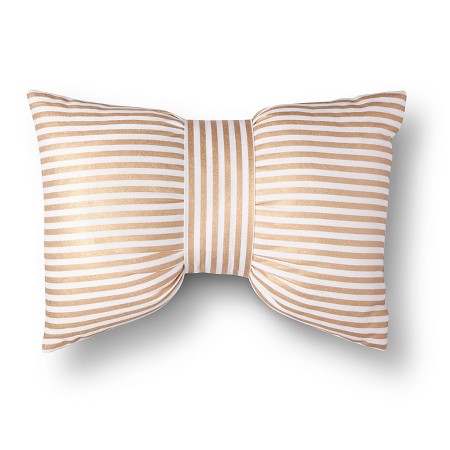 Gold Bow Pillow, Target, $15.99
Adventure Pillow, Target, $17.99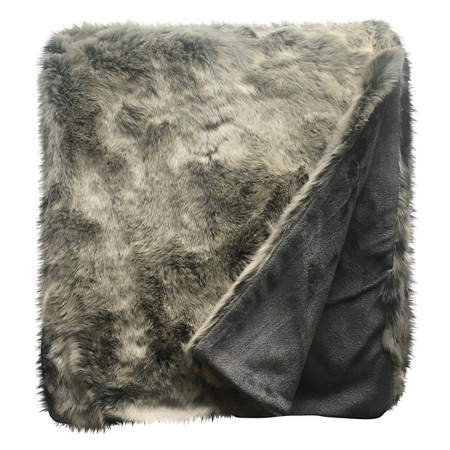 Faux Fur Throw, Target, $34.99
 Grey Patterned Rug, Target, On Sale for $71.99 
Now to the desk! Never have I had such a functional desk space. First off I LOVE the size of this Alex desk from Ikea. It has the perfect amount of room for my laptop my planner, and everything I need in my work space, plus TWO drawers! Now as you can see I have an obsession with Target so of course my gold desk lamp, and vanity tray are from Target. Once again the amazing gold frames for my gallery wall are from the Dollar Tree, along with some canvas' that I painted myself. Lastly my planner is from Lilly Pulitzer and of course my fashionable gold pen that I write with everyday is from the Target $1 section! (Update, just bought more adorable gold pens AND pencils from the Target $1 section! Seriously the best!)
 Alex Desk, Ikea, $229
Gold Desk Lamp, Target, $29.99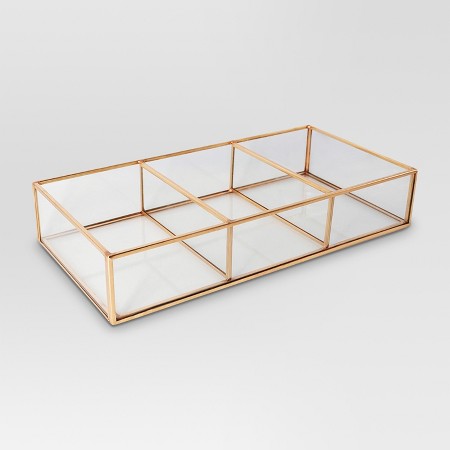 Vanity Tray, Target, On Sale for $17.99!
Large Lilly Pulitzer Planner- Southern Charm, $30
Next my dresser! I absolutely love this dresser that I bought at Home Depot for only $190! It was right in my budget and looks twice the price! It came with antique silver knobs which I wasn't crazy about so I ran to Lowes and bought the most perfect gold knobs to put on, for only $1.92 each! I'm seriously obsessed with my mini white Christmas tree from Target, I'm going to be so upset when it's time to take it down. And of course the tree wouldn't be complete without the tree skirt and tree topper, and the ornaments. Also loving my gold and white "A" initial coasters from Macy's. And who could forget the awesome succulents that I couldn't help but buy while grocery shopping! Thank you Stop & Shop for having these awesome babes in your garden center.
White 6-drawer dresser, Home Depot, $190.79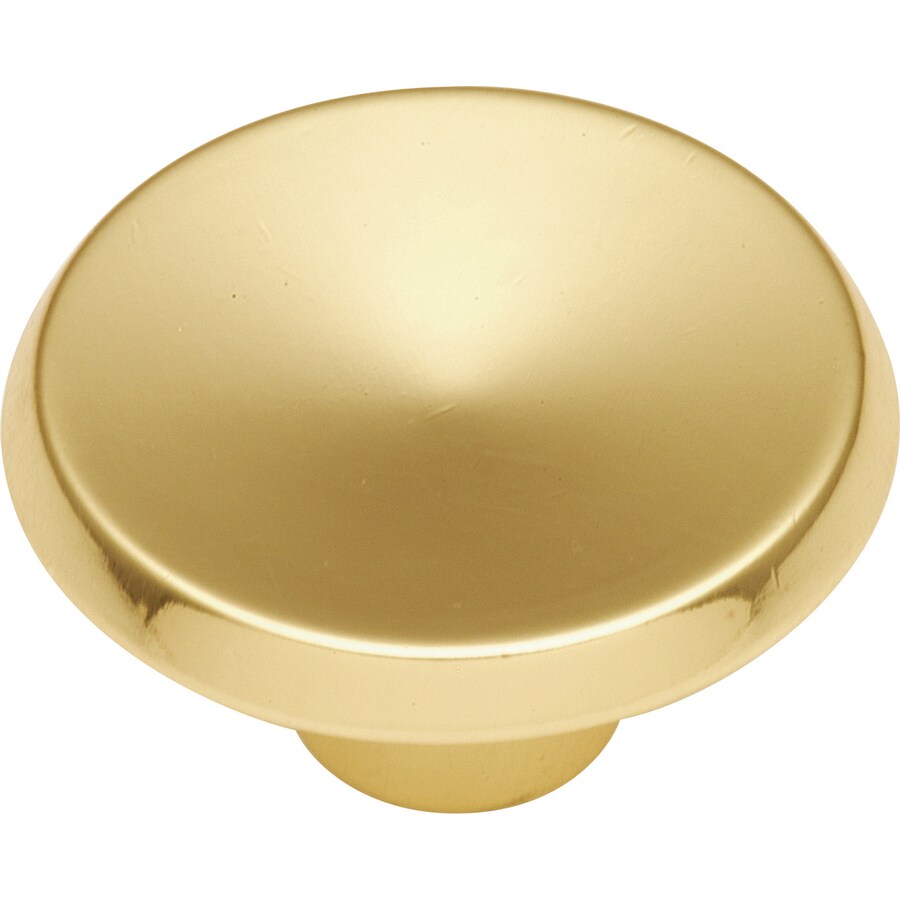 Gold Round Knob, Lowes, $1.92
24″ White Christmas Tree, Target, $8.00
 18″ Silver Sequin Mini Tree Skirt, Target, $8.00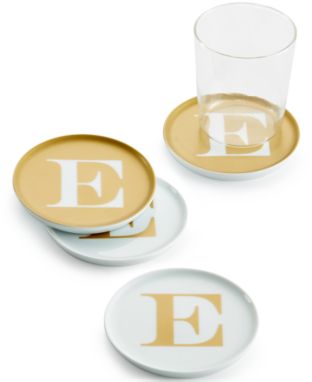 Gold Coasters, Set of 4, Macy's, On Sale For $9.97! Originally $20
Next up my DIY gold legged nightstand. Found this perfect nightstand at Marshals and then spray painted the legs Gold! I used the Valspar gold spray paint from Lowes and it worked perfectly! On my desk I have a candle I received as a free gift from Lilly Pulitzer, an initial "A" mug from Michaels, the book I'm currently reading, a small journal, and a instax photo album from Michaels.
 Valspar Metallic Gold Spray Paint, Lowes, $5.98
I bought this 6 cube organizer from Target without knowing what on earth I would do with it, luckily last minute I decided it would make a great area to store and display all my jewelry! On top I have this awesome "Pray More Worry Less" wooden decor and gold frame from Marshals along with the best smelling pineapple candle ever from Target. In the cubicles I have  5 jewelry trays all from Target! *Linked below* (Once again target is THE best!!)
 6 Cube Organizer, Target, $39.99
  Fabric Cube Storage Bin, Target, $6.99
 Gold Pineapple Candle, Target, $14.99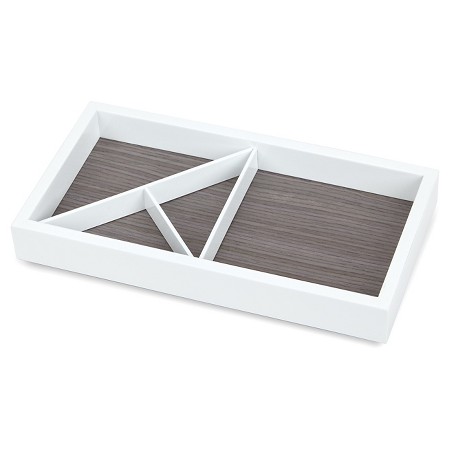 Rectangular Wooden Jewelry Tray, Target,$9.99
 Rectangular Ceramic Jewelry Dish, Target, $4.99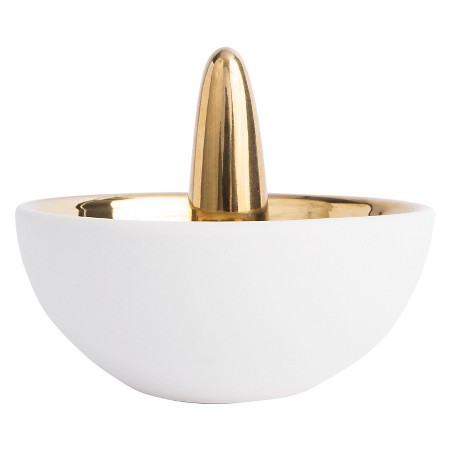 Ring Holder, Target, $7.99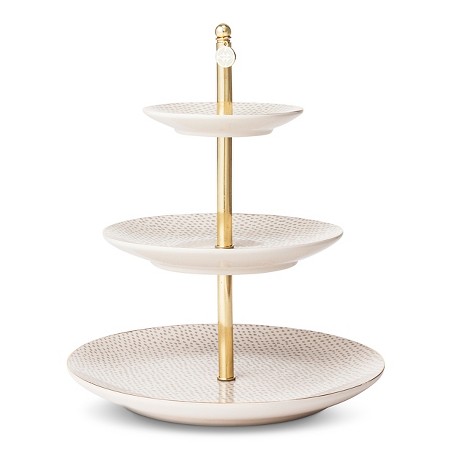 Three Tier Ceramic Jewelry Storage Tray, Target, $19.99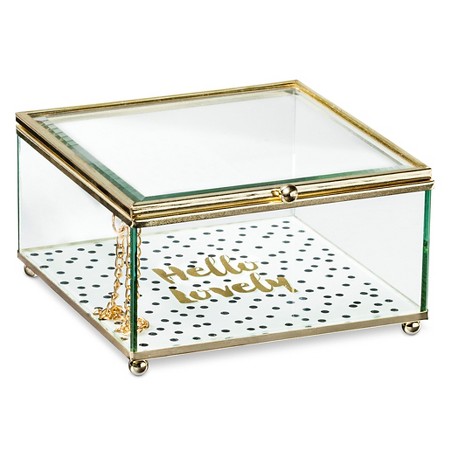 Hello Lovely Decorative Glass Box, Target, $14.99
Some other great items in my room are my Brimnes 3 Door Wardrobe from Ikea, this awesome canvas painting from Marshalls, my gold wastebasket from Target and of course my awesome new phone case for my iPhone 7 plus! The wardrobe is perfect for having some extra closet space without the closet, I have all my Lilly Pulitzer Dresses on the hanging rack, and all my throw pillows that I'm not currently using on the shelves. What I really love about this wardrobe is that one door panel is a mirror! And that I was able to spray paint the door handles GOLD with the help of Valspar Metallic Gold spray paint from Lowes!
Ikea Brimnes 3 Door Wardrobe, $149
 Valspar Metallic Gold Spray Paint, Lowes, $5.98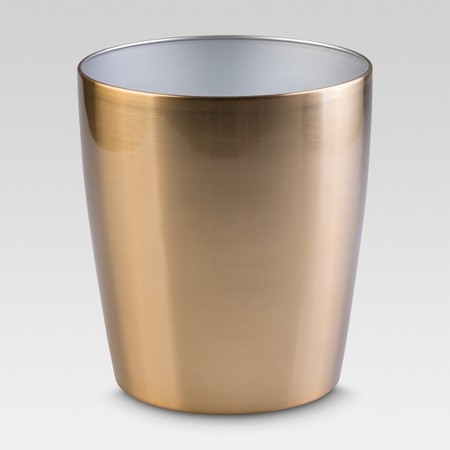 Gold Wastebasket, Target, $24.99
 Joy of the Lord iPhone 7 Plus Case, Casetify, $40
Since I took these photos I've bought some more adorable gold goodies for my room which I love! (Of course they're all from Target!)
Gold Pencil Cup Holder, Target, $6.99
 Porcelain Pineapple Trinket Dish, Target, $7.99
 Gold Hexagon Mirror by Nate Berkus, Target, On Sale for $17.99!